Published on April 11th, 2023
Here at Expats Guide, we have been assisting immigration to Germany from all over the world for several years. Here are our top tips to make sure that your move to Germany goes as smoothly as possible.
A common mistake
Many people think that you can only apply for your work permit once you have arrived in Germany. This is not the case. Expats Guide often helps clients to apply for their work permit before they leave home. We apply for the pre-approval while you are busy packing and organizing your move to Germany. This way you can start working immediately upon arrival in Germany. Otherwise, you may have to wait up to 3 months to receive your work permit. During this waiting period, you are not allowed to start working.
Academic qualifications
Not all foreign academic degrees are recognized by the German immigration officers. If your degree is not recognized, then there is a time-consuming recognition process which needs to be initiated as soon as possible.
Passport validity
Your visa will only be issued for as long as your passport is valid. This means that even if you are entitled to a work permit for 2 years, you will only be issued one for 8 months if your passport expires in 8 months. Please do check the validity of your passport.
Change of address
We recommend that you do not move during your visa application process as this can cause major delays. This applies regardless of whether you are applying at the German Consulate in your home country or applying in Germany. If you move out of your current district, different officials are responsible for your immigration application and your files have to be transferred. This can cause delays of up to 3 months. Generally, moving within a city does not cause major problems but do remember to inform the immigration officials immediately. If you are already in Germany, you need to provide them with your Ummeldung (notice of change of address).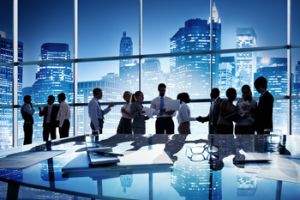 Blue Card
To qualify for this special visa for highly skilled professionals you not only need to fulfil a salary requirement (currently €58,400) and have completed higher education which is recognized in Germany. Your academic degree must also match your field of employment. Some specific occupations are exempt from this salary requirement.
Getting help
We hope that our top tips help to make your immigration journey smoother. If you would like to know more, or you need help planning a relocation, do not hesitate to get in touch with us at Expats Guide, we will be happy to help!
---
Related Topics
Relocation to Germany after Brexit