Published 06. April 2021
During the Covid pandemic, the entry ban to Germany is widespread, and they're only a few exemptions to the rule. If however, essential is travel is proven and entry to Germany is allowed, quarantine and test rules need to be followed. These change nearly every week and there is no common federal approach, rather each state has its own regulations.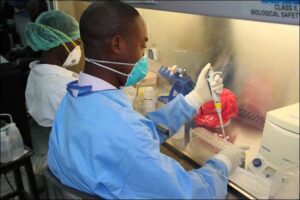 We are updating this page as soon as there is new information available. As much as we try to have this page at the latest status, we cannot ensure some rules change prior to us updating this page. Please consult the source in any case. If you have any questions or would like to consult your specific case, contact us.
At the moment the Robert Koch Institute (RKI) the advisory health body of the German government lists all risk areas in three categories: risk regions/countries, high incidence areas/countries, and regions with a mutating virus strain. Depending on the risk level, different rules apply.
You can check the list directly on the RKI website here.
If you spend any time in this region over the last 10 days (Hamburg 14 days), transit area excluded, you are obliged to follow the rules (exemptions apply):
---
---
---
---
---
---
---
---